Today Paris was to be experienced in the beautiful, hilly area of Montemarte. This area may have already been famous, after all to get to Sacré Cour (sakray kurr) one must walk through the neighbourhood, but the movie, Amèlie, made it even more famous. It was even more special for Hakim and I as our first date was to go see the movie. In the itinerary: stop at the main landmarks that were in the movie.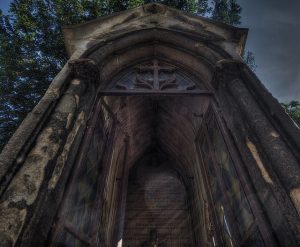 We first stopped at the Montemarte Cemetery, final resting place of many a famous french artist, musician, writer or persona. Among many others, Alexandre Dumas, Zola, Dalida and Coluche are here. I sound very fancy writing those names, but I didn't know them until this day. We searched through the massive yard for Juliette Recamier, a famous French socialite who competed for the limelight with Napoleon himself. Seeing that people liked her and her company better coupled with the types of acquaintances she was hosting, Napoleon banished Juliette from France. She returned later after Napoleon was removed from office. Regardless of who, the what was incredibly beautiful. Unlike cemeteries in Quebec, the tombstone generally is the the entire length of what a coffin would be, and all about 2 feet high. However in this cemetery a majority part had what is called the mausoleum, an outhouse-sized, stone structure sitting above the buried. In some cases, they were as big as a kids playhouse. What made it even more unique is that part of the cemetery was under a bridge and it looked so un-cemetery like, I at first mistook it for a storage area of stone outhouses. 3,000 steps in, check.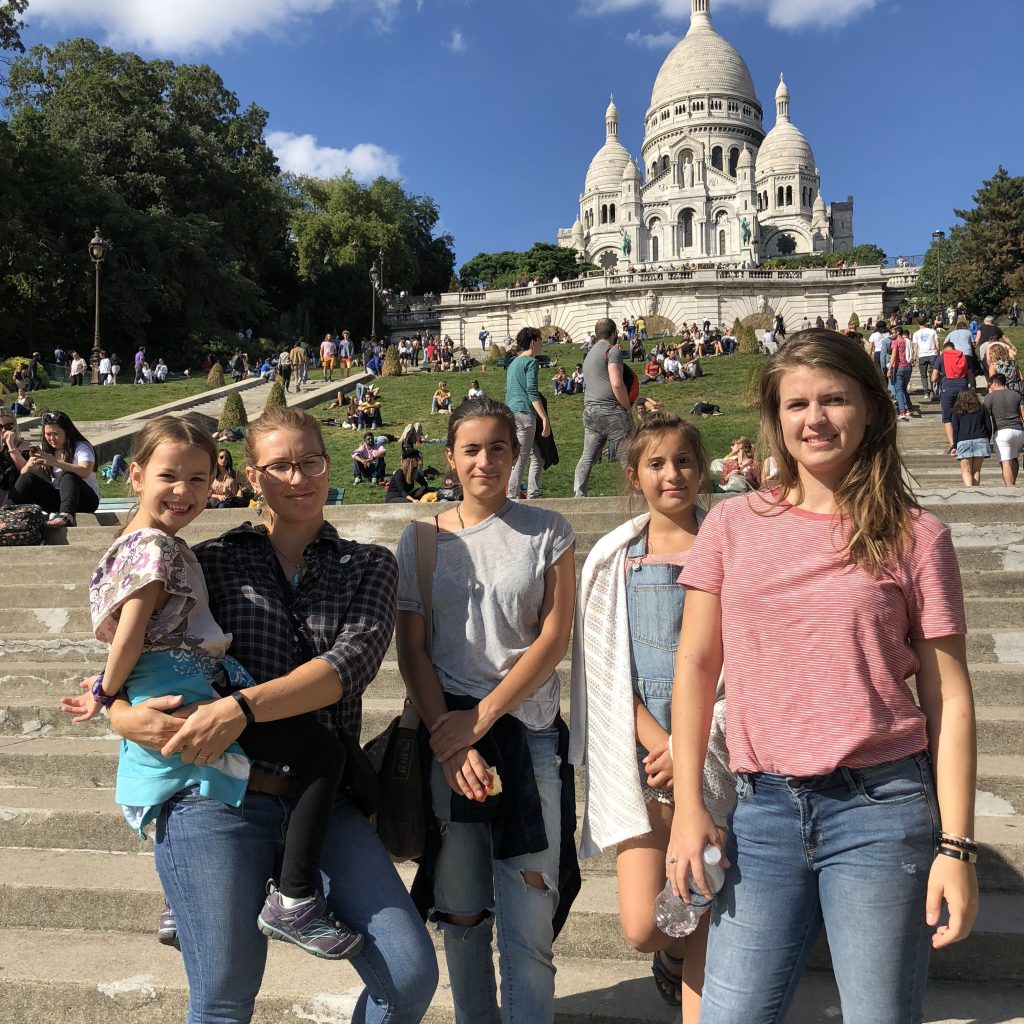 We meandered up through the streets heading towards the top of the hill. Looking back, I have to say that Montemarte was my favourite area and I think it was for all the hills and trees.
We knew we were getting close to the famous white-domed basilica when magnets of the Eiffel Tower started to scatter the streets. Sacré Cour is able to stay white because of the type of stone that was used, Travertine. This stone produces a mineral called calcite that keeps it white despite weather and pollution. Inside is an immense, colourful mosaic with Christ in the middle with a golden, shiny heart, or, a Sacré Cour, a Sacred Heart. It is fun to study the frescos and stained glass and mosaics, but this one caught my eye. On each side all kinds of people groups are represented, from African tribes, to priests, to nobles and the sick and poor. It looked as though Native American's were represented which is why I think I stopped. It was very fun to sit and take a minute to study.
We had deliberately saved the "big" landmarks for the weekdays, and judging from this crowd, I think it was a good choice. I can't imagine what the crowd was like on this Saturday at the Eiffel. After soaking in the area, we headed home, ready for a rest day and steps only enough to get us to the boulangerie.