As my checklists get checked, they get added to just as fast. As of today, we are all pre-packed. Our days start at 7 and end around 11:30 lately, slowly taking care of the list and tackling things all kinds of unexpected challenges rearing ugly, terrible timing heads.
One challenge is the challenge of nurturing relationships. 
Tackling our list of some major "extra's" is tough, but they are moving us in the direction of our vision of having adventures abroad. Somedays though are just full of things that do not move us into our vision, yet is part of our lives and the DAILY adventure. Both make it hard to sit and be with people we'd like to sit and be with. 
So on Saturday, 9:30 am, only half way into our first appointment, I get the text, hey, let's grab a cup of coffee. Oh that'd be great! Let's see…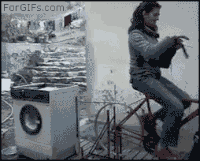 I just have to make my appointment in the West Island and get back, then pick up a friend to help deal with a pushy salesman. But before we go there though, we will drop by the house as  I am meeting the lady who is buying our old buffet. While waiting I will go over the plant maintenance with Darlene who will be watering them while we're gone and hopefully Norah's friend and mother will arrive before we have to go. But then I have to take Nellie to her birthday party, all the way into Lachine, should I go before the dealership or after? She'll definitely be late, but I'm sure she could stay later, Emily won't mind. She'll barely have gotten there by 2. After the dealership, Hakim might want me to look at the progress he's having getting rid of the ground hog family of 7 making an underground hotel in our backyard.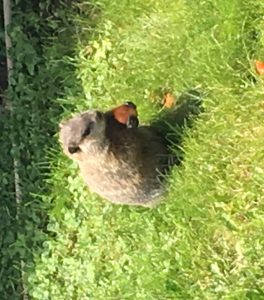 Is peeing in the hole a bit much? We'll see. On the way home, if Cortnie needs advice on which sweatshirt to get: Victoria or Banff, it's no problem, I can just answer that while driving. While I'm at it, I'll swipe delete on the text of Hakim asking me if I've sat down yet at the computer to write the blog post. Hakim and I need to go help Barry with extra hands to install the A/C that had broke last fall and was reminded to us just days ago. But hopefully we don't hang the bracket upside down so that it take a whole lot longer and we need more hardware. As Barry doesn't normally work on Saturdays, I think I'll probably offer dinner, maybe Smoked Meat Pete's? That sounds fun, I will call in the order. It is though, a Saturday night, so the phone just rings and rings so stopping in would be the best. Hopefully it will only take 20 minutes in line to make the order and another 20 to receive it, because by that time we will all be very hungry. Nellie might call to see if her friend can stay the night, which is great as we have to pick Nellie up anyway at 7:30 pm. What time does Starbucks close again? But sure, I'd love to get a cup of coffee with you….